Timetable
Blocked study units for better study progress
You go through one complete course module before the next one starts. This means you can concentrate fully on one topic at a time.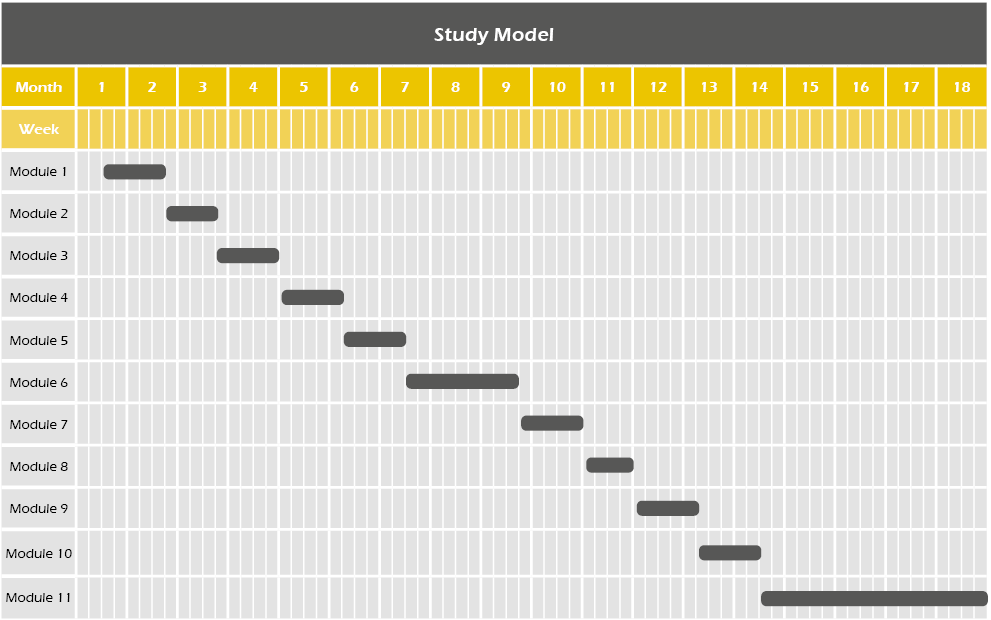 ---
Module stages in the blended learning format:
At the TRIAGON Academy you will study using the blended learning format.This format combines the specific advantages of online studies (studying when and where you like) with those of on-site studies (social contacts and exchange with your fellow students).
Each module includes one or two application-oriented on-site phases (generally at weekends).